0wn3d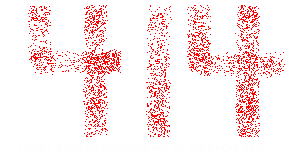 wELCOME! i wOULD rEALLY lIKE tO lET tHE aDMIN oF tHIS sITE kNOW hE dESERVES tO gET tHE b00T!
Reasons:
1. He isn't doing his job.
2. If I lived in Sweden, Id go out and get women.
F34R SLO aka 414!
******GReeTZ*******
ALT-F4, Thrasha, DaTa_FrY, Callisto, Gunch, Rommel, PLAYER and LordzacH!
Happy New Year..Hopefully this is the last hack of 1997, more to come in '98!
P.S. I hope this is as lame a design as all the others!
HAPPY B-DAY JESSICA!!!!
Homerspy